Networking is a  vital social skill used at all professional levels. As you network, you will find that overtime you will meet the right people to put you on your path to success. Networking can help you with your job search, help you find clients for your business, or help you make friends. Sometimes networking connects you with people you need in your personal life such as a babysitter, plumber, or landscaper. Here are a few tips to help you on your networking journey.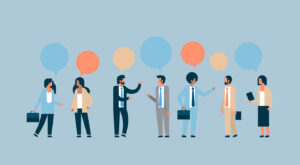 1) Expand Your Connections
Try and focus on creating long-term connections over simply collecting business cards. Spend time talking one-on-one with people at a networking event and then follow up by inviting them to coffee or lunch after the event to get to know them on a deeper level. 
This is where the magic happens! Make sure to ask the person at your one-on-one meet up how you can be a resource for them. Ask them questions about their career and how they got to where they are today. When you show interest in someone else and willingness to help them, they will be more willing to help you either now or in the future. Sometimes someone you make a connection with today will help you three years from now. 
Usually after you offer to use your resources to help the other person they will offer to help you. This is when it is appropriate to ask for you to request that they introduce you to other interesting people in their network that would be able to help you accomplish your goals.  
2) Step Up Your Social Media Presence
In today's society, social media is becoming the dominant platform on which people make connections. Platforms such as LinkedIn, Facebook, Instagram, TikTok, and Twitter can be incredibly useful tools. LinkedIn directly connects you to employers, employees and those searching for job opportunities. Instagram's DM feature is a great way to start a conversation with someone who isn't already in your personal network.  
Social Media accounts are the modern portfolio. If you're not on social media it's never too late to join. If you are, spruce up your profile to properly show off what you have to offer and make connections! 
3) Practice Your Elevator Pitch 
Presenting professionals with your elevator pitch is crucial. This will be a short but concise summary about you, your experience and your career goals. In your pitch, you will include your education, work/internship experience, important skills, accomplishments, your career goals, and end with a call to action by setting up a future call or meeting with the working professional. Practice your speech during your free time so that when the opportunity presents itself, you're ready to go! Usually an elevator pitch lasts one to two minutes (the length of a typical elevator ride). 
These three tips will help you get you started in the world of networking. The best thing to do in networking scenarios is to be yourself, be positive and open to what others have to say.