Continuing Education Services Madison, WI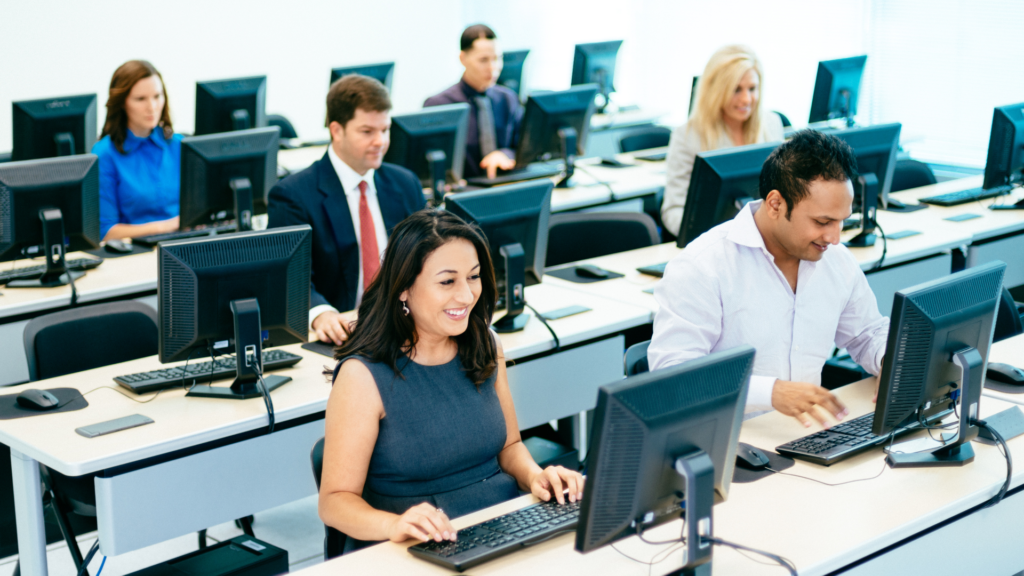 We offer CNA training, Computer courses, Office courses and assessments, career advancement services, and home computer setup and technical support. 
We believe that learning is an ongoing process, and offer a variety of courses designed to help individuals and businesses succeed in today's professional environment.  With Neway Directions, teaching, assessment, evaluation and planning for the future occur at every stage of the learning process.
Our approaches to ensure successful learning are:
Self-paced, hands-on learning
An individualized approach to training
Small class sizes, with instructor-led classroom education
Computer-based instruction
"Mastery learning" – we make sure individuals master one level before moving on to the next

Whether you need a specific program or course developed or just need to rent classroom space, Neway Directions offers a variety of services tailored to your specific business needs.
For continuing training and education, Neway Directions offers an individualized learning environment to help your employees learn the skills they need. We can design a curriculum specific to the needs of your company or follow a current program. Through ongoing assessment, our approach focuses on and demonstrates results.
Flexibility – Schedule courses according to the employer's and employee's schedules.
Customized curriculum – Ensures that employees don't waste time learning what they don't need to know or what they already know.
Personal attention – Regular feedback on coursework and close contact with a trainer.
Program Certificate – Demonstrates successful completion of the program.
Computer/Clerical training:
10am – 3:00pm M, W, Th or by appointment
CNA Training: 
See our training schedule page for hours