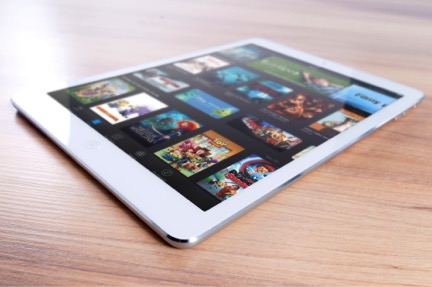 The job search and application process has changed so much within the last few years. Don't let that intimidate you because these apps are easier to use than you think!
To start you off, applying is mostly, if not always, online now. You can use that to your advantage by downloading apps that do a bulk of the search for you. Below is a list of job search apps that are compatible with both iOS and Android.
LinkedIn

is the most well-known social media site for professionals. Recruiters and hiring managers often search here to find out more about their applicants. They have a separate LinkedIn Job Search app but it is only compatible for iOS. Regardless, a LinkedIn profile is a must and by downloading their general app (compatible with both iOS and Android), you are creating a professional online presence where hiring managers can reach you.

Be sure to add keywords into your profile. Ex. If you are in digital marketing and have experience in online advertising make sure you have keywords such as "paid search", "pay-per-click" and "AdWords" in your profile. Check back in a few weeks to read about how you can improve your LinkedIn profile.
Reach

is an app that helps connect professionals in a local area. It is connected through your LinkedIn profile. You can find other professionals that can help boost your career through their personalized recommendations or search for someone specific on the app. It's all based on

the

proximity so you can build professional relationships.
Snagajob

is specifically for people interested in hourly-work in a restaurant, retail, or customer-service. You can apply directly through the app and if the employer enable

s

it, there is the option to do a "1-click apply" which pulls all your information from your profile into the application. This is great if you're looking for

a

new career path,

a way to make some extra money, are in between jobs, or are in a seasonal position with a company.
ZipRecruiter

pulls together information from several other job search apps and websites. Think of it as an Amazon for the job search. It grabs job openings that are posted on Monster, LinkedIn, Indeed, and more. You even get notifications when someone has viewed your resume. It's really a one-stop shop.
There are many job search apps out there and each one different. is not for everyone. Know what you are looking for and you'll be able to find the right apps to help you. that can help you. That way you aren't wasting your time waiting for results from an app when in reality, it's not the right fit for what you're looking for.
Our best piece of advice: get your LinkedIn profile up. We'll give you tips on how to fill it out so check back in 2 weeks.