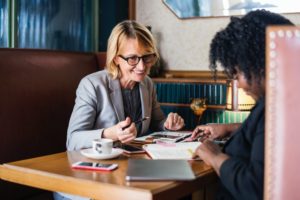 As you go through life, you might begin to realize that there are questions you need answers to and don't know who to ask.
Those answers are in the mind of someone always willing to help: a mentor.
Here are seven benefits to having a mentor:
    Mentors can help you make connections and network. They could know just the right person to help you achieve your next goal.

    Mentors have previous experience and will help you learn from their own mistakes.

    You can trust your mentor. They are more than a colleague and have your best interest

s

at heart.

    They offer encouragement, especially when you need that extra push.

    Mentors understand what you are going through and will be able to provide the support you need.

    They have the outside perspective you might need in order to improve. They care about your professional and personal growth.

    Mentors are free!
Check back next month for our blog on how to find a mentor.