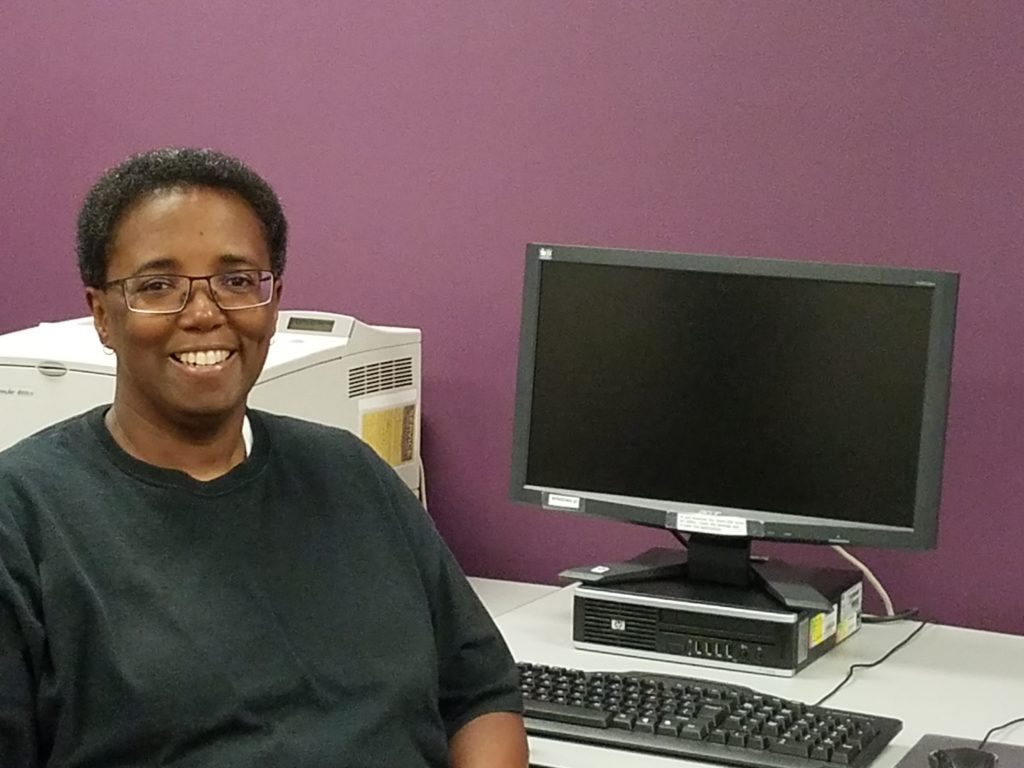 "I feel like I'm doing something to help myself" was the answer Julie James, our September Student Spotlight, provided when asked how Neway Directions has impacted her life.
Julie James is using the technical skills training, resume training, and job placement services provided by Neway Directions — and she is seeing results! She explains that she is familiarizing herself with Word, Excel, and 10-Key, which are important in almost all job settings.
The most impactful thing she expressed is that she is regaining her sense of competence. Self-esteem and confidence in your abilities are key in every career field. The structured setting and knowledgeable staff at Neway Directions has helped Julie feel this way.
If you are considering to attend Neway Directions, Julie advises that you come ready to learn, ask questions, and put in effort. If you are capable of doing that, Neway Directions is the right fit for you!
Our September Student Spotlight is just another example of how your determination plus our expertise can help get you to the place you want to be.